WA Police Licencing have introduced a new requirement for anyone applying for a Security Officer or Crowd Controllers Licence to undertake a competency examination.
This new requirement is now part Regulation 17 of the Security and Related Activities (Control) Regulations)
Following consultation between WAPOL Police Licensing Services, Financial, Administrative & Professional Services Training Council and the Security Agents Institute of WA, a rigorous testing system has been developed and SAIWA has been selected to establish a dedicated Security Competency Testing Centre at its office in Perth.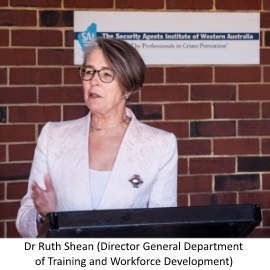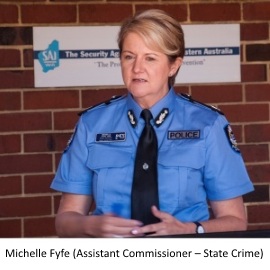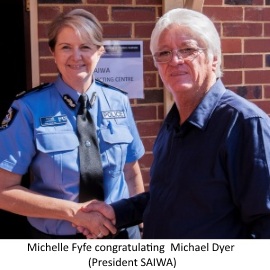 On 1 February – Michelle Fyfe (Assistant Commissioner – State Crime) launched the SAIWA Security Competency Testing Centre in Perth. Dr Ruth Shean (Director General Department of Training and Workforce Development) was also in attendance to provide the background and benefits of establishing the Centre.
Michael Dyer (President of SAIWA) was also in attendance at the launch. Michelle Fyfe congratulated all participating organisations regarding their commitment to improving industry standards.
With the launch of the SAIWA Security Competency Testing Centre there is now new process to apply for a licence for Security Guards and Patrols and Crowd Control.
Complete a Certificate II in Security Operations with an Approved RTO
Complete the new Competency Test with an Approved Provider
Apply for a licence from WA Police
Further details are available on these websites www.saiwastc.com.au and www.police.wa.gov.au/About-Us/Our-agency/Police-Licensing-Services/Security